Hiring for MNC Company in Hyderabad
Exp: 4 – 7 years
Package: 5-12 Lacs P.A.
Job description
We are looking for android testing professional with a MNC :
Preferable Experience:4 to 6 years
Working Location: Hyderabad WFO from day one
Work Timings: 2nd Shift [2PM to 11PM]
NP: Immediate to 90 days
Job Description below:
– Work Timings: afternoon [2PM to 11PM]
Should have good working knowledge of Android Platform
Knowledge of the Android framework and "ADB commands"
– Ability to analyze business functions and identify test scenarios (positive, negative, regression, upgrade, UAT testing) test cases.
Working knowledge of functional requirements for test scenarios, test cases, and execution is required.
Good knowledge on the defect life cycle, the software development life cycle (SDLC), and the software test life cycle (STLC)
Good understanding of various testing methodologies.
Knowledge of Battery Testing, Bluetooth testing and profiles
Knowledge of basic Linux/Python commands.
Knowledge of Automation will be a plus
Should have good knowledge on log triaging and root cause analysis.
Must exhibit good functional and domain understanding of the current project.
Familiarize yourself with all testing tools employed and be ready to pick up new tools and technologies based on the project's needs.
Please revert back with your updated resume asap along with below details to mantasha@bharatjobs.com:
Total exp:
Rel exp:
C.CTC:
E.CTC:
NP:
Current location:
Full Time, Permanent
Quality Assurance and Testing
Key Skills
Skills highlighted with '' are preferred keyskills
Beware of imposters!
Naukri.com does not promise a job or an interview in exchange of money. Fraudsters may ask you to pay in the pretext of registration fee, Refundable Fee…
Read more
Similar jobs
Hiring For Android Testing/Device Testing For Hyderabad Location
Hyderabad/Secunderabad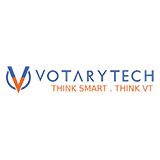 Mobile Automation Test Engineer
Hybrid – Hyderabad/Secunderabad

API Automation Tester
Hybrid – Hyderabad/Secunderabad(Gachibowli)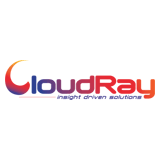 Android System Test Engineer-Manual ( 3 To 6 years )
Bangalore/Bengaluru
Java Automation Tester_SDET
Hyderabad/Secunderabad
Job Category:
Test Analyst
Job Type:
Full Time
Part Time
Job Location:
Hyderabad/Secunderabad